Newsroom
---
Glenwood State Bank Named 2021 Minnesota Family Business Award Honoree
Thursday, October 14, 2021 - 14:43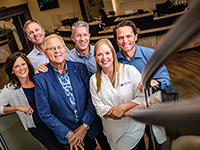 "We were told early on that you can have either a successful family or a successful business," says Kari Nelson, a member of the second generation of ownership of Glenwood State Bank. "To have both is really hard." With that in mind, she and her siblings said to each other, "Times are good. Let's have some of those hard conversations now and get things in place in this generation." And, she adds, for the generations to follow.  
The Glenwood State Bank family took this step not just for themselves. They also knew how fundamental the bank is to their community's economy, helping launch and sustain numerous local businesses in central Minnesota. Glenwood is located about 120 miles northwest of the Twin Cities. 
Starting in about 2006, family members began to establish a formal plan for working together. Kari Nelson's generation includes her husband, Peter Nelson, a CPA who is now the bank's president; her sister, Kirsten Nelson (yes, she also married a man surnamed Nelson), who is a vice president coordinating the bank's philanthropic activities and various other bank projects; and their brother, Paul Martinson, the bank's chief credit officer. Kari Nelson is also a vice president, overseeing HR.
The family patriarch, Dennis Martinson, was hired as a teller at Glenwood State Bank in 1959 after graduating from high school. At age 29, he purchased the bank with a couple of older partners, whom he later bought out. Now board chair at age 80, Martinson describes himself as "semi-plus-plus-plus-retired" and a "resource to generation two."
Working with the Family-Held Bank Institute, the family developed a multifaceted plan designed to develop a strategic direction and handle potential conflict. During his career, Martinson has seen that "business-owning families' lack of communication can destroy a family relationship." The family holds retreats once or twice a year, where members hash out strategy and planning. They also meet frequently at the bank, with a prepared agenda. 
There isn't always agreement on every point, at least not at first. But the family makes a point to get on board with every final decision. Once an issue is settled, "you forget who 'owns' the original idea," Kirsten Nelson says. "It just becomes the decision, and we all agree." Peter Nelson notes that when it comes to day-to-day operations, "we respect each other's decisions in our area of authority," whether that's credit, hiring, or overall management. 
One tie that binds all family members is a strong sense of values—and the value their bank adds to their community. That includes helping build local businesses. 
In 1961, metal manufacturing firm Clyde Machines was a tiny startup. Glenwood State Bank provided financing to spur the growth of the company, which manufactures airline equipment including baggage carts and trailers. "I don't have to call an 800 number and press a bunch of numbers to get to a human," says president Chad Barsness, the company founder's grandson. "I can always get an answer to any question I have." 
A few years ago, Clyde Machines undertook a 100,000-square-foot, $7 million expansion. "They didn't bat an eye at helping us finance that," Barsness says. "It went smoothly, and it has been working out fantastically." 
Glenwood State Bank wants to maintain that sense of approachability, even as it continues to grow. In the past 20 years, it has acquired Lowry State Bank and the First National Bank of Osakis, located in their eponymous cities near Glenwood. In both cases, Peter Nelson says, the owners approached Glenwood State Bank "because our values aligned, and they knew we'd do the best job in taking care of their customers, their communities, and their employees." 
It's a little early to discuss succession: Only one member of the third generation is older than 21. "We do have some requirements for the kids in order to come back and work at the bank," Kari Nelson says. Those include earning a college degree and gaining outside work experience, meant to provide them with a different perspective that can be useful to both them and the bank. "It's also a way for them to come in and earn the respect of their peers," she says; a position won't simply be handed to them. 
She also says that her generation seeks to impart "the importance of hard work and of serving the community." Her family and the bank are involved in numerous philanthropic activities, and the next generation is expected to continue those. Though work must often come first, there also can be a "nice balance, and this is a good quality of life" in Glenwood. 
"We hope we're giving the next generation the opportunity to feel how awesome it is to give back and to be selfless and have an impact on someone else," Peter Nelson says. That doesn't mean that they have to work at the bank. But "we hope that they can see that banking is an amazing industry [that] has a real impact on people's lives and helps them make their dreams come true." 
---
Star Tribune names Glenwood State Bank a 2020 Top 150 Workplace
Wednesday, June 24, 2020 - 10:25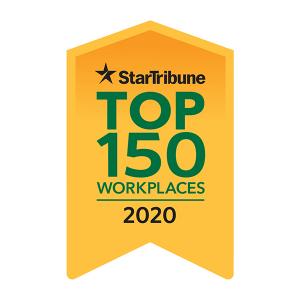 Glenwood, MN June 24, 2020—Glenwood State Bank has been named one of the Top 150 Workplaces in Minnesota by the Star Tribune. A complete list of those selected is available at StarTribune.com/topworkplaces2020 and will also be published in the Star Tribune Top Workplaces special section on Sunday, June 28.
Produced by the same team that compiles the 29-year-old Star Tribune 100 report of the best-performing public companies in Minnesota, Top Workplaces recognizes the most progressive companies in Minnesota based on employee opinions measuring engagement, organizational health and satisfaction. The analysis included responses from over 76,000 employees at Minnesota public, private and nonprofit organizations. 
The rankings in the Star Tribune Top 150 Workplaces are based on survey information collected by Energage, an independent company specializing in employee engagement and retention. 
Glenwood State Bank was ranked 50th on the small company list (100 employees or less).     
Star Tribune Publisher Michael J. Klingensmith said, "The companies in the Star Tribune Top 150 Workplaces deserve high praise for creating the very best work environments in the state of Minnesota. My congratulations to each of these exceptional companies."  
To qualify for the Star Tribune Top Workplaces, a company must have more than 50 employees in Minnesota. Nearly 3,000 companies were invited to participate. Rankings were composite scores calculated purely on the basis of employee responses. 
 
---
COVID-19 Update VII
Wednesday, June 24, 2020 - 08:37
To our Valued Customers, 

We hope this message finds you and your loved ones well!

Over the last few days, we have been able to test our new safety practices and we feel confident that our team is ready to serve customers in-person once again!  Beginning tomorrow morning, the lobbies at our Glenwood and Alexandria locations will officially be open to serve you.

Please know, our Villard Branch will continue to serve customers through Drive-Up only until sometime in July, as the interior is being remodeled.

Though our lobbies are now open, we strongly encourage you to continue using Drive-Up, Night Drop, ATM's, Online & Mobile Banking, and our other great digital products!

Stopping the spread of COVID-19 is still an important responsibility and one that we take very seriously.  If you choose to come into our lobby, please know we have taken the following steps to reduce exposure and protect our customers, employees, and communities.  




We are confident in our new policies, however, we can only be successful if those visiting our lobbies also show respect and care for these precautions.  
If you feel ill, please do not enter our building; reschedule your visit for a later date.

Please know, we have missed you, we are working hard to protect you, and we are ready to serve you!!!  Your patience and understanding during this time is so appreciated; we are honored you choose Glenwood State Bank!
---
COVID-19 Update VI
Tuesday, April 21, 2020 - 08:34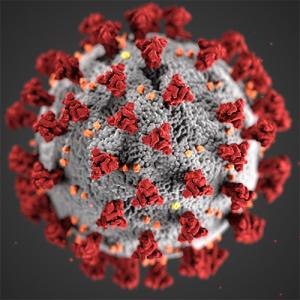 To our Valued Customers, 

We wanted to provide an update on where Glenwood State Bank is at, in regards to COVID-19, and what we have been working on over the past few weeks.  We are extremely grateful to say our team has remained healthy and our customers have remained positive during this time!
Shelter-In-Place
We are continuing to honor Governor Tim Walz's Shelter-In-Place order.  Much of our team is working from home, and we are relying on Drive-Up to serve customers at our branch locations.  We continue to take many steps to sanitize our facilities and the cash we dispense throughout the day, thereby doing our part to limit the spread.  We sincerely appreciate your flexibility during this time and hope our digital products are keeping you well-connected to your finances.
Paycheck Protection Program
Our lending team has been extremely busy over the past three weeks with the Paycheck Protection Program (PPP).  Though this program, designed to help businesses keep employees on their payroll, resulted in many extended hours, we are beyond proud of the results!  We were able to fund 100% of the completed applications we received!

Glenwood State Bank PPP Statistics:
Funds available from Friday, April 3rd to Thursday, April 16th (13 days)
Accepted 209 completed applications
Funded 209 loans (100% of our completed applications!)
Retained 2,919 jobs locally
Funneled millions of dollars into our local businesses and economies
The Senate just approved additional funding for the PPP; it now needs approval from the House, and then President Trump.  If you are a business owner and have not already contacted us about a PPP loan, we recommend that you do so now.  We are expecting it to be depleted at a much faster rate than last time.
Learn more: www.glenwoodstate.bank/ppp
Giving Back
Philanthropy is woven into the fabric of Glenwood State Bank's foundation; this is one thing COVID-19 has not changed!  Our friends, neighbors, businesses, non-profits, and communities need help more than ever.  Because of this, we are reaching out to impactful organizations in our communities and have been finding ways to fill needs.  Our primary focus has been to meet basic human needs; if you know of an organization whose purpose is to provide basic needs, please connect with us!
Looking Ahead
We are closely watching the trends, the CDC's recommendations, and Governor Walz's orders.  For right now, we will continue to serve customers through Drive-Up, over the phone, and by way of our digital platforms. 

We acknowledge and respect that each person is in a different place--emotionally, physically, and financially--when it comes to COVID-19.  If there is anything we can do to help you, financially or otherwise, please let us know.  We may not know what the coming weeks or months look like, but we do know the road is always better when you are walking it with someone else. 

"For we walk by faith, not by sight." 2 Corinthians 5:7
---
COVID-19 Update V
Tuesday, March 31, 2020 - 08:32
To our Valued Customers, 

We wanted to take a few minutes to address some of the concerns we've heard locally, and those expressed nationally, in regards to banking.  We also thought it was important to further explain what we're doing at Glenwood State Bank to prevent the spread of COVID-19 and follow the orders from Governor Walz.

Watch this 5 1/2 minute video to learn more:
We hope you can watch the video, however, if you aren't in a position to do so, we've outlined some highlights below.

KEY TAKEAWAYS:
We've taken many steps to prevent the spread of COVID-19

Our lobbies are closed
Cleaning facilities more thoroughly and frequently
Many team members are working from home
Removing incoming cash from distribution

We're working hard to learn the new government programs

For individuals and businesses, alike
We're available, as a resource, to help you navigate them
We're committed to staying up-to-date on these evolving programs

Rest assured, Glenwood State Bank is strong

We came into this pandemic in a strong financial position
We have a great, loyal customer base
Our team is working hard
We're here for the long haul!
---
COVID-19 Update IV
Wednesday, March 25, 2020 - 08:24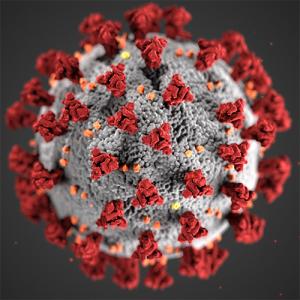 To our Valued Customers, 

As you may know, Governor Tim Walz issued a Shelter-In-Place order for the State of Minnesota effective at 11:59 pm on Friday, March 27th.

You may be wondering if this order will impact your ability to bank with us.  Quite simply, it won't.  Financial Services are one of the 16 critical sectors, according to the Cybersecurity and Infrastructure Security Agency (CISA), which means we can continue to serve you during this time.  See below for more information from the State of Minnesota.

Not a lot has changed in terms of our ability to serve you.  Our lobbies remain closed, however, we can serve you through a variety of methods.  Tools like Online & Mobile Banking and 24-Hour Phone Banking give you unrestricted access to your accounts 24/7.  Additionally, we will continue to be available to you through Drive-Up, Night Drop, and ATM's—allowing you to do anything that you would have been able to do inside our facilities.  Lastly, you're always welcome to call one of our branches.  Our team looks forward to the opportunity to serve you over the phone.

We don't take lightly the significant impact this order has.  We are committed to navigating these unchartered waters together and walking alongside you every step of the way.  Please let us know what we can do to help.
---
COVID-19 Update III
Saturday, March 21, 2020 - 08:22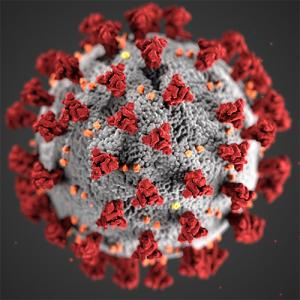 To our Valued Customers, 

Adaptability and flexibility are two important skills needed to be successful in life, especially during a pandemic.  

Glenwood State Bank has been monitoring the COVID-19 situation continuously both locally and nationally and, at this time, we feel we need to further restrict face-to-face interactions.  Effective at noon today, March 21st, the lobbies of all locations of Glenwood State Bank will be closed.  
 
We are fortunate that we have other methods of continuing uninterrupted service and access for all of your financial needs.  Tools such as Online & Mobile Banking and 24-Hour Phone Banking give you unrestricted access to your accounts 24/7.  Additionally, we will continue to serve you through Drive-Up, Night Drop, and ATM's—allowing you to do anything that you would have been able to do inside of our facilities.  Lastly, we will continue to serve customers by appointment-only in our lobbies.  So, if you would like to access a safe deposit box, open a new account, or meet with a loan officer, we can make that happen!  Simply call Glenwood at (320) 634-5111 or Alexandria at (320)763-0200 to arrange an appointment.
 
If you are using Drive-Up for a longer or more complex transaction, please know that we may ask you to drop off your request and pull forward so that we can process your transaction and serve other customers.  Once your transaction is complete, we will bring it out to you.

When you come to our doors for a scheduled appointment, they will be locked.  However, we have posted a phone number to call and, upon calling that number, someone will be right out to greet you.  I realize this is not the most convenient for any of us involved and certainly isn't our preferred method of serving you, but unprecedented times require us to change how we do business.  We are committed to doing our part to slow the spread of the virus and protect the health and wellbeing of our team, customers, and communities.  As I said before, I truly hope we look back and feel like we overreacted.  Then we can feel good that these early preventative actions were successful.  

We hope and pray this will not last long and we can get back to serving you face-to-face, which we so enjoy doing.  I am struck by how significantly our world has changed in such a short period of time. While the impact and timelines are uncertain, rest assured that Glenwood State Bank will be walking beside you every step of the way.  It's been our privilege to serve our communities for over 100 years and we look forward to many more.
---
COVID-19 Update II
Friday, March 20, 2020 - 08:19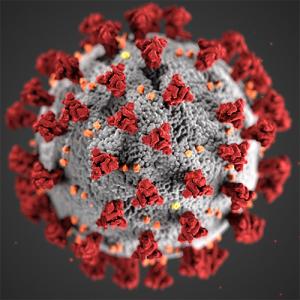 To our Valued Customers, 

At Glenwood State Bank, we believe in communication…especially during unknown and challenging times.  I'm writing, once again, to give you an update on our status in regards to COVID-19.

Our purpose is to be the premier community bank positively impacting our customers, employees, and communities through Christian Principles.  In this time of uncertainty, our focus remains.  We want to do our part to stop the spread of COVID-19, for the sake of our team, our families, our neighbors, and our friends.

We are maintaining a RESTRICTED LOBBY at our Glenwood and Alexandria branches (Villard is drive-up only at this time).  This means we're asking customers to take advantage of our drive-ups, night drops, ATM's, and our Online & Mobile Banking products whenever possible.  However, if your transactions cannot be conducted through those other channels, please know you are absolutely welcome to come into our lobbies.  While in our facilities, we ask that you practice social distancing and keep the recommend 6 feet between yourself and our team.

If you have not yet had the chance to use our technology, now is a great time to start!  Products like Online & Mobile Banking, Remote Check Deposit, and Bill Pay make banking with us possible from anywhere.  Learn more >>

The year 2020 will be remembered for a lot of things.  We will remember the cancellation of many events.  We will remember our normal schedules and routines greatly disrupted.  We will remember the financial stress experienced by individuals, families, and businesses.  And we will remember the fear of the unknown.  However, it is my sincere hope that 2020 will also be remembered as a time of UNITY.  A time where people across the globe came together selflessly, compassionately, and purposefully to overcome a great obstacle.  Together, we will get through this.
---
COVID-19 Update I
Monday, March 16, 2020 - 08:16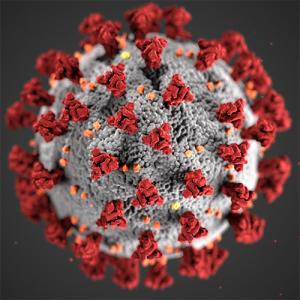 To our Valued Customers, 

Your health, welfare, and safety are extremely important to us.  As COVID-19 increases its impact on our world, state, and communities, I would like to take a moment of your time to share what Glenwood State Bank is doing to promote safety and health within our community and organization.

Internally, we are closely monitoring the situation and following the recommendations made by the Center for Disease Control (CDC) and the World Health Organization (WHO) when possible.  We are implementing our Pandemic Plan, which means we are cleaning our facilities more thoroughly and frequently, requiring sick employees to stay home, preparing a portion of our personnel to work remotely, encouraging frequent hand washing, and recommending social distancing when possible.

One of the recommendations from the CDC is to encourage our employees and customers to limit their face-to-face interaction as much as possible.  Glenwood State Bank's motto is, "We Care!" and our reputation is built on providing exceptional Customer Service.  With that said, our commitment to serve our customers, employees, and communities continues during this time of uncertainty.  

At Glenwood State Bank, we are fortunate that we have been proactive over the last few years and have already established multiple ways to allow your banking to be done electronically.  Many of you have already taken advantage of our electronic banking tools like Online & Mobile Banking, Mobile Check Deposit, and 24-Hour Phone Banking.  For those of you who may not yet have experienced these services, please let us know if you need help getting your accounts set up, and we would be happy to help walk you through the process!  In addition, you can take advantage of our Night Drop and the ATM's found at our Branch Locations.

For those seeking the help of a Customer Service Representative, we encourage you to use our Drive-Up windows to allow for some space and distance.  For those desiring face-to-face interaction, know that we will be keeping our doors open for those that need to come into the lobby.  Lastly, for those who wish to talk with a lender, please call and make an appointment.  Your lender may be one we have designated to work from home, so we will want to ensure he or she is available to serve you as you deserve.

The unprecedented nature of COVID-19 requires us to navigate this pandemic day-by-day, and hour-by-hour.  Please know, Glenwood State Bank is taking this very seriously and has the utmost regard for the safety and health of our customers and community members.  In return, we ask that you respect the safety and health of our team members by taking advantage of our self-service banking tools, and staying home if you feel sick.  Our biggest hope in this matter is that we will look back and say we over-reacted.  Then we will know we were successful in fighting the spread of this virus!

Thank you for your patience and understanding in this challenging situation.
---
Glenwood State Bank honored at luncheon
Monday, October 28, 2019 - 08:02
Glenwood State Bank was honored at the annual Salute to Business award luncheon last Thursday at Lakeside Ballroom.
The event, sponsored by the Glenwood Lakes Area Chamber of Commerce, recognizes a local business or industry for its impact on the community. 
Glenwood State Bank, a locally-owned bank has a rich history in Glenwood since its first day of business on May 11, 1907.  Peter Nelson, president of Glenwood State Bank, along with family members and employees accepted the award. The annual luncheon attracted more than 80, including former award recipients, local government officials and representatives of local organizations and businesses.
After the award was presented by Stephanie Hall, past president of the chamber, the audience watched a 15-minute video featuring the Martinson and Nelson family members and a number of bank employees talking about the bank's history as well as its current mission and values.  The family-owned and locally owned community bank stated it's purpose: "We aim to be the premier community bank, positively impacting our customers, employees and communities through Christian principles."
In the video, produced by Jordan McMahon, the marketing manager at Glenwood State Bank, employees and owners talked about the bank's values, which featured commitment, diversity, balance, compassion and virtue.  (Watch the video here!)
After the video, Peter Nelson talked about the importance of a locally-owned bank and how important the bank's employees are to the bank's success and to the local community.  Currently, the bank employs 74 people, with approximately 50 of them at the Glenwood location.  Besides Glenwood, the bank is in Lowry, Villard and Alexandria.
Nelson said he had talked to just 10 employees on the morning of the luncheon and asked them to tell him which local organizations they they currently serve, "and I got a list of more than 30 organizations."
"That's local people investing their time and talent into the community and that's just 10 employees and one business," he said.  "Think of the impact that all local businesses have on this community."
He said he appreciated the award and said the credit for the bank's continued success goes to the bank's employees.  Glenwood State Bank, he said, hires people for their values rather than just a resume.  "We hire the heart and train the brain," he said.
He also said that the bank spends a lot of time/money on training.  Some question spending so much on training, especially if that trained employee leaves.  "I say what if we don't train them and they stay.  "That's much worse," he added.
He said the bank's family-owned operation also means a stable, more united atmosphere for employees, especially on the bank's values and vision.  "And that really matters," he said.  
The family-owned aspect of the business is important to the succession and cultural atmosphere at the bank.  "Our plan means we've agreed to keewp bank stocks in the family, therefore, we can provide our customers with consistency and stability," Nelson explained in a story published before the luncheon.  "The family ownership is stable, committed to the community, and is 100 percent local," Nelson explained.
Past local businesses, industries honored with the award
Past businesses and industries honored are: Pope County Tribune and Starbuck Times, GrandStay Hotel & Suites, Glacial Ridge Health System, Lakeside, Minnewaska Area Schools, Kruger Farms, Marthaler Chevrolet, Midwest Machinery, Kadejan Market, Thawzall, Inc., Tanis Aircraft Products/Glenwood Airport, Massman Automation Designs, LLC, Lowry Manufacturing Co., Prairie Lakes Co-Op (CHS), Tanis Aircraft, CF Industries, Inc., Material Handling Components, Inc., Canadian Pacific Railway, American Solutions for Business, Dairyland Healthcare Solutions (Healthland), Dealer's Livestock, Clyde Machines, Inc., R/C Machining, Bodeker Machining, and WASP-Watkins Aircraft Support Products (FAST Global Solutions).