Enjoy The Benefits of Saving Money Like Never Before!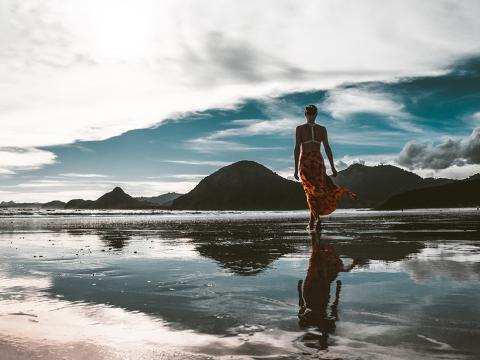 Explore GenGold®
When you're passionate about making a difference it shows! Our passion is making a real difference in your life! We invite you and your family to experience all that membership entitles you to. Don't wait, from savings on groceries to the trip of a lifetime, GenGold® will help you and your family do more and get more – for less! Discover all the value, service, security, and savings, discover GenGold®!
Extraordinary Value
GenGold® strives to deliver the lowest possible prices on everything we offer. All benefits and services are provided at or below actual cost as a "loss leader". It's an unbeatable way to save on virtually everything you buy from purchases at local stores to dining at area restaurants and so much more!
Extraordinary Service Quality
One single toll-free number accesses all GenGold® benefits and services. We employ absolutely no telephone automation; every call is answered by a dedicated live representative. Our dedicated service specialists are trained to deliver information on all services without call transfers. It's real "concierge-level" service quality like you've never experienced before! Our people care.
---
Member Benefits
Travel Services
We're your travel advocates! Unlike other travel services, we don't make money on what you spend. Instead, we use all of the resources available, including the internet and "inside" travel industry trade-only connections to deliver more value for your travel and vacation dollar. We offer the guaranteed lowest rates (even including Internet rates and "specials"), plus discounts and Cash Back Rewards on:
International & Domestic Air
Car Rental Reservations
Hotel Accommodations
Cruises
Condominium Vacations
Ski Lift Tickets
Theme Parks
CityPass®
Amtrak Tickets
Eurail Passes
Our Identity Theft and Security Center Program featuring Restoration Rescue® has been designed to help you and your family avoid the fastest growing crime in the country – identity theft.
Restoration Rescue
Your Child is Covered
Lost Document Recovery
Fraud Alerts
Credit Reports
Junk Mail Reduction
Credit Card and Personal Information Form
Consumer Protection Services
Enjoy peace of mind knowing your personal information and purchases are safe and secure.
Identity Theft & Security Center Program (Fraud Alerts, Junk Mail Reduction, Credit Reports, Credit Card & Personal Information Form, Identity Theft Restoration Service)
Automatic 90-Day Purchase Protection
Automatic Extended Repair Warranty
Discounted Bitdefender® Anti-Virus Software
Retail Stores & Gifts
GenGold® will help you get more for less with substantial savings at many of the best stores in town!
National Retail Discounts – Participants include Macy's, Gap, Old Navy, Banana Republic, Barnes & Noble, BassPro Shops®, EB Games, JC Penney, Kohl's, LL Bean®, Men's Wearhouse
Office & School supply discounts from Office Depot®
Wholesale Savings Clubs including, SAM's Club, BJ's, and Costco
Dining & Entertainment
With GenGold® a night on the town can be less expensive than staying in.
Online Gift Card Discounts – Participants include Applebee's®, Chili's, Bob Evans, Cracker Barrel, Logan's Roadhouse, Panera Bread®, Papa John's, Subway, Uno's Bar & Grill and many more*
Dining Dough – 68% savings on $25 dining certificates at your favorite local restaurants. Just click, print, and present.
CityPass® - a pay-one-price ticket book that includes actual admission tickets to the most popular five or six famous attractions of cities like New York, Chicago, San Francisco and more.
Movie Ticket – Participants include AMC, Carmike, Cinemark, Malco Theaters, Marcus Theaters, Nat'l Amusement/Showcase, NCG Cinemas, Pacific Theaters, Regal Cinemas, Warren Theaters
Attraction & Theme Park Discounts – Adventure, excitement and thrills for the whole family for less! Participants include Sea World, Busch Gardens, Universal Studios, Dollywood, Six Flags, Disneyland Resort, Disney World, and many more
Ski Lift Tickets – Most major resorts across the country deeply discount ski lift tickets and passes for GenGold® members
Family Benefits
You can treat the family to discounts and savings on products and services they use everyday!
Grocery Coupon Club - enrollment fee waived for members
Student Grant Locator Service
24-Hour Emergency Road Service - discounted membership
Pet Health Insurance - discounted premiums
Health Services Savings
Receive special pricing and valuable health services discounts from some of the most trusted names in health care today!
Group Dental Discount Plan - including orthodontic discounts
Prescription Discounts
Vision Care Discounts
Eyewear and Contact Lens Savings
Hearing Care and Hearing Aid Discounts
Cash Back Rewards
Announcing our new, improved, and more robust Cash Back Rewards Program. We have partnered with a nationally recognized leader in incentive and rewards platforms combining the best online offers with an easy one-step login process and innovative ideas to engage our members.
Our new Cash Back Program offers:
Cash Back Rewards at over 3,000 online merchants!
Exceptional special offers available including daily deals, free shipping, and more!
Simple one-step Login with current credentials!
No enrollment process to register your credit cards!
Members can customize their shopping experience by creating their own personalized Shopping Mall!
---
* Identity Theft Restoration Service activation is required
**Additional fee applies. See GenGold® website for complete program details.