Instantly control when your debit card can be used!
Through Online or Mobile Banking, enable or disable your debit card instantly! Plus, report a lost or stolen card to initiate a workflow to protect your account!
---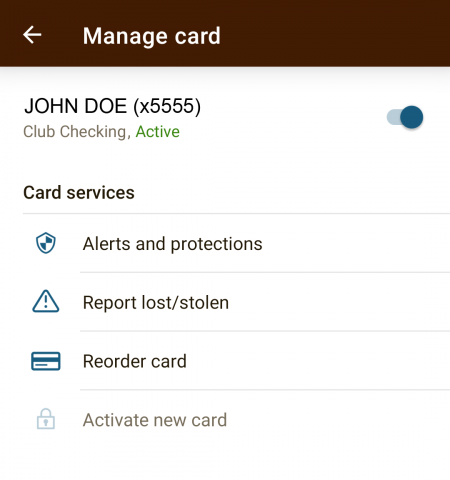 Benefits of Card Controls:
Available 24/7/365
Accessible through Online or Mobile Banking (no need for a secondary app!)
Enable or disable your debit card instantly
Report a lost or stolen card
Order a replacement card
Activate new cards
NEW! Setup alerts to keep your card protected


Enable/Disable your Card:
Login to Online or Mobile Banking
Select the account your debit card is tied to
Choose Manage Cards from the submenu
Select the appropriate card
Toggle the switch to OFF/ON
Note: if you have automatic payments coming from this debit card, you must keep your card turned ON or else it will decline the payment!
Alerts & Protections: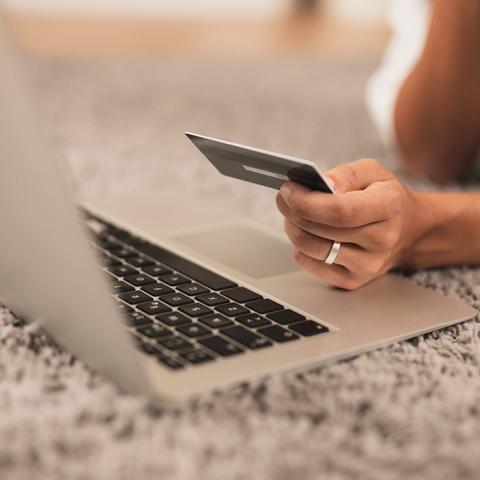 For ultimate protection, enable text or email notifications on transactions... or automatically block items!
Locations
Merchant Types

Age restricted
Department store
Entertainment
Gas Station
Grocery
Household
Personal Care
Restaurant
Travel

Transaction Types

ATM
eCommerce
In-Store
Mail/Phone Order
Recurring

Spending Limits

Transaction Amounts
Monthly Spending
---
Report Lost/Stolen Card:
If you select Report Lost/Stolen, your current debit card will be immediately deactivated; this is irreversible! Once it's flagged as lost/stolen, your card cannot be reactivated if found! You do not need to order a replacement card. A new card will then be automatically ordered for your account; you will see it in 7-10 days and it will have a new 16-digit number. If you need a different form of payment in the meantime, please contact us.
Order a Replacement Card:
If you choose Reorder Card, a replacement card will be automatically ordered for your account. The replacement card will have the same 16-digit card number. You would use this feature if your current card is damaged or becoming difficult to use. You will be charged a $10.00 replacement fee.
Activate a Card:
If you receive a new card, you may use this feature to activate your card (without calling the number provided). However, you must still set a PIN on your card by calling (800) 290-7893 or using it at an ATM.