Finance Blog
---
Resolution: Save More Money!
Friday, December 13, 2019 - 11:29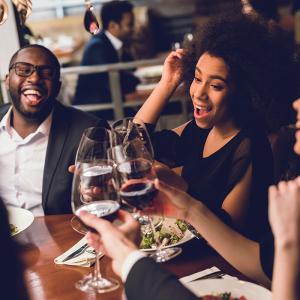 Does that New Year's resolution sound familiar to you too?  I know I've said it numerous times over the years and, like many resolutions, it just doesn't seem to stick!  Why is that?  Why do we have such a tough time committing to our goals?
Personally, I believe it's because we set big goals with big steps.  What we really need, however, is small steps—small steps are a lot more sustainable.  So, if the goal is to save more money, what small steps can we take to start growing our savings account?  The simplest answer (sadly) is to spend less money…
SHOP ONLINE LESS.  There's no question, shopping online is extremely convenient—it's too convenient, actually.  With just a couple of clicks, you can checkout and your items will magically arrive on your doorstep in 2-5 days.  So, make it more difficult to buy the things you want; force yourself to physically go into a store (gasp!) and make your purchase.  It will be good for you, your wallet, and your local economy!
THINK ABOUT IT.  If you find something spendy you really want, don't buy it right away!  Give yourself a few days—or weeks—to decide if it's an impulse buy or a true "need".  In my mind, if I've thought about this particular thing more than five times over the course of a couple of weeks, then it's not an impulse and buying it is likely justifiable.
DON'T PAY FULL PRICE.  You and I both know almost everything goes on sale at some point in time.  So, don't pay full price!  If you wait and watch for sales, you could stand to save a lot of money!  Patience is hard but, if you've come this far without it, you can probably wait a little longer.  On the same note, look for coupons!  There are several great tools out there that feed you coupon codes; use them!  I always quickly check my source before I checkout; I've saved a lot of money I wasn't planning to—which is a major win!!!
If you want to grow your savings account, choose a few small steps to get started.  "Rome wasn't built in a day"… and your savings account won't be either.  Remember: small progress is still progress!
---
Teaching your Young Child about Money
Saturday, August 3, 2019 - 16:46
At some point in life, your child will learn money management skills.  However, it's up to you, as parents, to make sure that happens soon enough!  Many think the appropriate time is when your child gets their first job.  The reality is, there's a lot to learn before then!
Receiving Money
Long before they collect their first meager paycheck, your child will likely have many opportunities to receive money.  Birthdays, holidays, tooth fairies, and grandparents all tend to dish out the "dough". It's also common for children to earn money through allowances.  Some allowances are given for completing chores around the house, others are given with no strings attached.  Regardless of how your child receives their money, you should set guidelines early on about how much can be spent and how much should be saved.
Saving Money
Though a piggy bank is a simple instrument for your child to save money, opening and using a bank account paves the way for far more learning opportunities!  As adults, we don't throw our savings into ceramic figurines, so why would we teach our children that?  By taking them to the bank, helping them make deposits and withdrawals, and interacting with the staff; they will be much more equipped for those real-world experiences later on in life.
Plus, most banks already have a fun children's program that incentivizes saving money!  Typically, each time your child makes a deposit into their account, they'll earn a small gift from the bank.  By rewarding good behavior (saving money) they'll want to keep doing it!
Spending Money
It's a fact of life: money burns a metaphorical hole in our pockets, no matter our age.  This is why it's important to teach your child to be a wise steward of their bank account early on.  When your child wants something, have them set a savings goal for that item.  Once they reach their goal, bring them to the bank to make a withdrawal and then encourage them to work with the cashier at the store.  By giving them ownership of their money, they'll come to understand the value it has.
Don't wait; teach your child about saving and spending money now!  All it takes is one great role model—you!!
---
Splash Into Summer With Mobile Wallet
Wednesday, June 5, 2019 - 16:39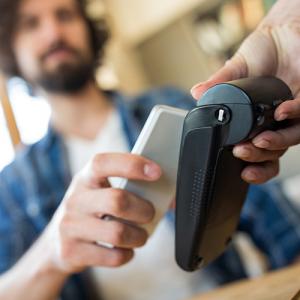 With summer in full swing, it's time to take advantage of the warm weather. Many of the activities we try to "soak up" are swimming, barbecuing, tanning, or spending time on the lake. However, there are more than just activities to take advantage of. More and more financial institutions are adopting MOBILE WALLET into their list of features; take a few minutes to learn what it can do for you! 
During the summer months, many of us travel or go to the beach—trying to pack as little as possible. With Mobile Wallet, you can leave your purse or wallet at home because you can use your phone to pay for gas, lunch, souvenirs, and whatever else you come across during your sun-filled days!   
Mobile Wallet works on Apple, Android, and Samsung phones. Your debit or credit card, through your financial institution must also be compatible with Mobile Wallet. To get started, download Apple Pay, Google Pay, or Samsung Pay. Then, load your debit or credit card into your app (the app will notify you if your card isn't compatible). From there, it's simple to use; just follow the instructions on your app when you're in the checkout.
You may be wondering, "is this really secure?" Mobile Wallet is actually MORE secure than using your physical debit or credit card for purchases because your card information is encrypted and it isn't shared at the time of checkout! Furthermore, those pesky hackers can't steal your card information by simply walking past you at the supermarket, because of encryption!
---
Travel Smart
Tuesday, May 21, 2019 - 16:43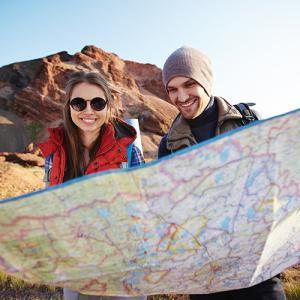 The scent of freshly mowed grass, waves lapping against the shore, and colors filling the evening sky as the sun sets. After a long winter, summer is finally upon us! 
Every year the summer months bring a new set of activities to keep us busy while the weather is warm. Maybe it's tending to the garden or finally getting around to repainting the front door. For many of us, summer is a time to travel new and old destinations.
Travel may be a time to forget about your life at home, but it's a great time to utilize all the wonderful features your financial institution offers to ensure your finances are secure while you travel.
Here are some useful tips to keep in mind next time you pack your bags:
1. Notify your financial institution: Before you hit the road, be sure to inform your financial institution of your travels. Doing so will allow them to keep an eye on your finances while you are away, and to ensure the continued use of your debit card in uncommon areas.
2. Use a travel card: A travel card is capable of being issued through your financial institution, for a small fee, to provide worry-free spending while traveling. What makes a travel card different than your debit card? A travel card can't be tracked back to your personal accounts, and you control how much money is on the card. If you need additional funds, you can transfer money from your personal accounts onto the card.  Keeping a low balance on the card mitigates your risk, in case the card is lost or stolen.
3. Review your finances: When possible, review and confirm your spending history while on the road. This is a great way to ensure none of your financial information has been compromised while traveling. Some great ways to do this are to utilize mobile or online banking. If you don't have either of those, simply call your financial institution to inquire about your account!
4. Utilize mobile banking: If you're one who stays somewhere for an extended period of time, you might benefit from mobile banking. Mobile banking allows you to manage your accounts while you're away from home. It also provides the ability to deposit checks from your phone, even from miles away! Be sure to talk your bank to see if mobile banking is right for you!
---
Avoiding Identity Theft
Monday, May 15, 2017 - 16:47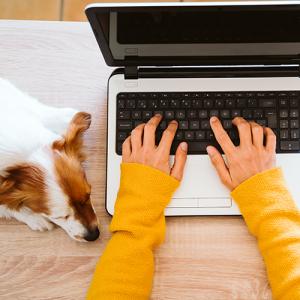 Over 50?  You may be at an increased risk of Identity Theft!  Thieves and scammers prey on groups of people who are considered to be more vulnerable than others; they assume older generations are more trusting and have assets worth stealing.
Identity Theft begins when criminals get their hands on your personal, confidential information.  Social Security numbers, birthdates, and bank account numbers are extremely valuable pieces of information and, in the wrong hands, can lead to Identity Theft.
If a criminal obtains personal information about you, they may…
• drain your bank accounts;
• incur charges on your credit cards for items you never receive;
• bill your Medicaid or insurance company to receive benefits on your behalf;
• file tax returns, under your name, to receive refunds;
• take over your military benefits; or
• collect and cash your Social Security checks.
So what can you do to prevent Identity Theft?
• Be cautious.  Criminals may impersonate people you trust, like family members, government officials, charities, or companies you do business with.  If they ask for information or money, be sure to verify they are legitimate before doing anything.
• Be aware.  Stay up-to-date on common Identity Theft and fraud schemes.  Visit www.consumer.ftc.gov to learn more and sign up for alert emails.
• Be watchful.  Always check your bank and credit card statements for accuracy; if there is a discrepancy or something you can't account for, start asking questions immediately.
• Be prompt.  Collect your mail promptly; criminals may remove bills and statements from your mailbox to obtain your personal information.
• Be smart.  Get rid of old bills and statements; shred anything you don't absolutely need and keep current documents in a safe place.
• Be proactive.  Register for Identity Theft protection or restoration programs at your financial institution, or with organizations like AARP.  It's simple, inexpensive, and will give you peace of mind and a lot of resources if something does happen.
You and your actions play a large role in your susceptibility to Identity Theft; protect yourself.  If you ever suspect you're a victim of Identity Theft, contact your local law enforcement, your financial institution, or visit www.identitytheft.gov for step-by-step recovery information.
---
Spring Cleaning: Focus on your Finances
Tuesday, April 4, 2017 - 16:48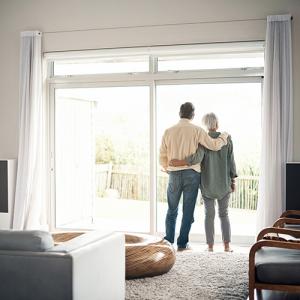 Spring is finally here!  Most of us get a "fever" to start doing things around the house and yard; we get the urge to clean out that closet that's been too full for too long, or we'll start planning a garage sale to de-clutter the basement.
We often forget, however, about the "non-traditional" types of cleaning that everyone should focus on from time to time; one of those types being financial cleaning.  Here are seven practical tips you can implement today to clean up your finances:
1. Close out unnecessary or unused accounts.  You may think that small balance isn't hurting anything; however, those unmonitored accounts open up the door to identity theft.  Consolidate your accounts to protect your financial assets.
2. Go paperless.  Sign up for electronic bank statements and utility bills to cut down on clutter.  Be sure to keep reviewing them for accuracy, however, even when they're out of sight, out of mind!
3. Use automatic payments.  When possible, take advantage of online bill payment systems; this will save you from writing out a check and it will ensure it's always paid on time.  Go through your payee or financial institution for online bill pay.
4. Bring your budget up-to-date.  You may follow a monthly or yearly budget to plan for expenditures… but when was the last time you updated it?  Has anything changed?  Are you making more or spending more?  Be sure to you're using up-to-date numbers to make financial decisions.
5. Cancel unused services.  For a "small" monthly fee, you can stream music and videos, subscribe to magazines and news, and use advanced apps on your phone… but do you actually use these services enough to justify the cost?  If not, cancel them!
6. Review your investments.  Many of us have an investment account that's been around for (seemingly) forever; be sure your beneficiaries are up-to-date and make changes to portfolios that aren't performing how you expected.
7. Check your credit report annually.  You're entitled to a free credit report every 12 months through the three nationwide credit reporting agencies.  Take advantage of this opportunity to ensure everything is correct and what you expected.  Visit www.annualcreditreport.com to request your free credit report.
---
Falling Asleep on your Finances
Wednesday, January 25, 2017 - 14:49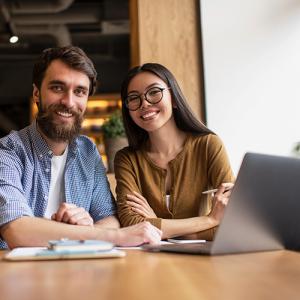 Your financial institution goes to great lengths to protect your bank accounts every day, however, they can't always protect you from fraud or identity theft.  This is where "falling asleep" on your finances becomes dangerous.  If you don't check your accounts for weeks or months at a time, fraudulent charges could be racking up on your account without your knowledge!
Scammers use many different tools and techniques to gain access to your bank accounts or convince you to send money—they get smarter every day!  One of the most common types of fraud occurs when scammers impersonate someone you trust, like a family member, government official, a charity, or a company you do business with.  They may call or send an email, asking for personal information or money; if you weren't expecting this request, do not respond until you are absolutely certain of their identity and intentions.
Similarly, if someone asks you to pay for something in advance, use extreme caution!  If they claim you won a prize or qualify for debt relief, but you must pay taxes or fees prior to taking advantage of it, it's likely a scam.  It's also becoming increasingly common for scammers to ask you to cash a check for them—sending most of the cash back to them and keeping some for yourself; these checks are fraudulent and will be returned against your account.
If a company or organization asks you to pay using an uncommon type of payment method, like a wiring service or reloadable debit card, ask more questions!  Real and honest businesses should accept cash, credit cards, or personal checks.  When in doubt, however, always use a credit card to pay; they have the most fraud protection built-in and it's much easier to recover lost funds if it does turn out to be fraudulent.
Unfortunately, we live in a world where fraud happens every minute of every day.  We have to put up our defenses when it comes to our finances; don't share your personal information with anyone until you are confident their identity and intentions are true.  To learn more about current scams, visit the Federal Trade Commission's website at www.consumer.ftc.gov. 
---
Maximize your Money!
Tuesday, January 27, 2015 - 13:50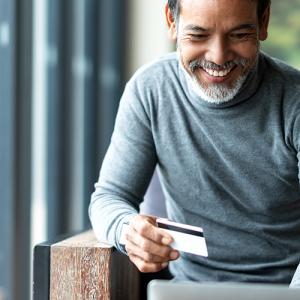 I would venture to guess that everyone has a bank account.  Nowadays, people can't live without their checking accounts and debit cards.  I would also venture to guess that most people have a savings account (because that's the usual setup at a financial institution).  But do people really maximize their savings account, and therefore, their money?  There are a multitude of products and services out there, offered by your financial institution, that will put your money to work for you and grow your savings…without even putting in extra hours at work!
General Savings
Savings accounts typically have higher interest rates than checking accounts so it's recommended to keep most of your dollars in savings so it can earn interest (aka free money!).

In other words, don't stockpile too much money in checking or you'll miss out on earning more interest (again, free money!)—only keep what you need in checking and transfer over from savings, when necessary.
Certificate of Deposits
A Certificate of Deposit (CD) is an investment that earns a premium interest rate and is used on money that you don't anticipate needing in the near future.  CD's can generally be for any dollar amount and the length of time, or term, can be from 6 months to 10 years, with the interest rate being higher as the term lengthens.  The interest rate is determined at the time of the investment and is locked at that rate for the life of the CD, which makes this a very safe investment because you can easily determine return.
Individual Retirement Accounts
Though your retirement may (or may not) be a long ways off, it's inevitable and therefore, should be prepared for ahead of time—an Individual Retirement Account, or IRA, is a savings account designed to do just that!  The key feature of an IRA is the ability to make contributions on a tax-free or tax-deferred basis, which can make you a lot more money because they typically hold higher interest rates as well.  The beauty is anyone can start an IRA, regardless of your age or salary.  Talk to your local financial institution to find out what's right for you.
---
Start saving for Christmas NOW (your wallet will thank you!)
Tuesday, December 2, 2014 - 14:13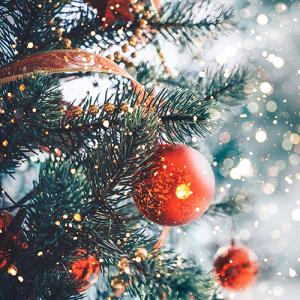 The holidays have come and passed and though we have fond memories of the time spent with family and friends, it's likely we all feel the hit our checking accounts took to celebrate this joyous time.  If only money weren't an object!!  There are ways, however, to counteract extra spending for the holidays by preparing for it ahead of time with a Christmas Club bank account—and you should get one started soon!
Christmas Club Accounts
Though Christmas Club accounts can be found at many financial institutions, they're not always a well-known product or overly advertised.  A Christmas Club account is a type of savings account designed to help you tuck away money throughout the year to save up for buying Christmas presents, or to treat yourself to some other gift (travel, entertainment, etc.).
There are a couple of features about Christmas Club accounts that make them more beneficial than an average savings account.  First, there may be a higher interest rate offered with a Christmas Club account so you can get a little more bang for your buck without contributing anything extra!  Second, because a Christmas Club is designed to help you save money, there are generally restrictions on withdrawing from the account before a certain date (don't worry—usually funds are released before Black Friday!)—for those of us who feel money burning holes in our wallets, this is a great feature!!  If an unplanned expense or emergency arises, you can withdraw your money ahead of time; however, you may forfeit the interest accrued or pay a fee.
This isn't a complex idea, but we sometimes forget how money can add up (whether we are spending or saving).  Take a look at the table below—this is assuming you open up a Christmas Club account at the beginning of the year and deposit into it every week (besides the week of Christmas):
Amount Deposited

 Amount Accumulated 

(after 51 weeks)

$5.00 / week
$255.00
$10.00 / week 
$510.00
$20.00 / week
$1,020.00
$30.00 / week
$1,530.00
Without even adding interest, you can see how a little commitment each week can make a big difference by the holiday season!  Start saving now—ask your local financial institution about a Christmas Club account and take advantage of all that saving money has to offer.